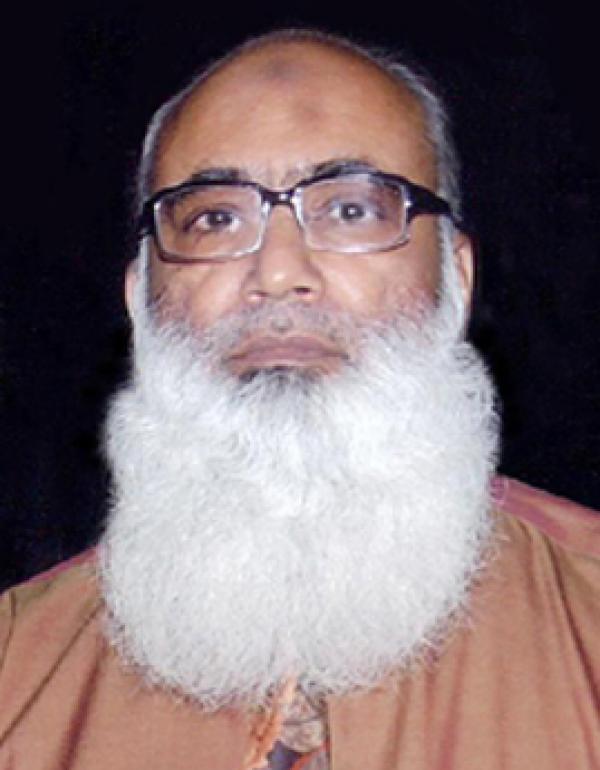 Contact Info
PABX: 2680
email: srafeeqi@neduet.edu.pk
Prof. Dr. Sahibzada Farooq Ahmed Rafeeqi
Professor Emeritus
Biography
Starting career as structural engineer. Worked with reputed structural firms, karachi, pakistan, rose to the level of associate partner, mushtaq and bilal consulting engineers. Lateral entry as assocate professor in the department of civil engineering, ned university and rose to the level of meritorious professor. Remained chairman of department of civil engineering, dean. Civil engineering and architecture and retired as pro-vice chancellor of ned university in 2014.taught number of courses both at bachelor and master level. Suprvised, isp's, m. Engg thesis and ph.d. Thesis.
Published 93 research papers in international journals and conference proceedings. Published two books on earthquake in urdu. Remained national co-ordinator of fin (pakistan), president of aci pakistan chapter and headed cawasjee earthquake engineering and research centre. 

Remained editor of one international journal, remained on editorial board of atleast five international journals. Wrote five book reviews and one chapter in a book and edited aleast four conference proceedings. Wrote five books related to quran and five reviews on international structural engineering books.

Awarded the first research excellence award of ned university and the coveted award of gold medal by national academy of sciences, pakistan as well as life time acheivement award by an international learned society for advancement of civil engineering in asian region.Presently serving the alma mater as fourth professor emeritus of ned university. 
(nb: for detail see cv posted on google)
Education
P.Hd (Structures) Heriot-Watt University, Edinburgh, Scotland, Uk (2000)
M.S (Structures), Kfupm Dhahran, S. Arabia (1987)
B.E (Civil), Ned University (1974)
Research Interests
Ferrocement, reinforced concrete behaviour and design, maintenance & monitoring of rc structures, repair & strengtening of rc structures, pre and post disaster earthquake mitigation  models, asset management, recycled aggregates, new r.c. concrete, cement and aggregate replacement materials
Affiliations
Life fellow institution of engineers, pakistan, (former chairman iep, karachi centre)
Registered Professional Engineer, Pakistan Engineering Council. (Remained three times member of Executive Committee, PEC)
From Quran: "لقدخلق الاانسان فی احسن تقویم"